Opening of New BYD Showroom in Wijnegem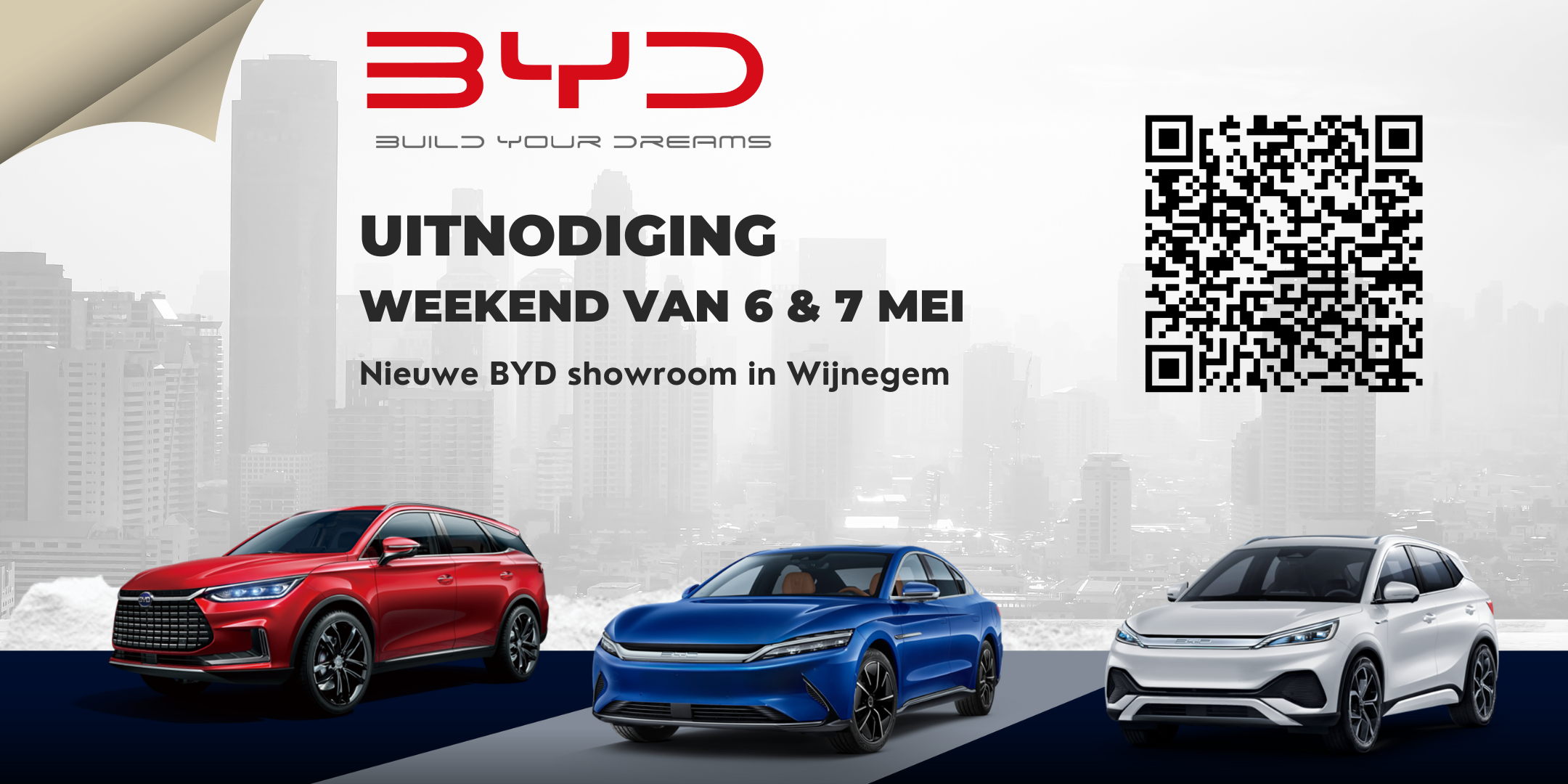 Wijnegem, Belgium - BYD, the leading global manufacturer of electric vehicles and rechargeable batteries, is pleased to announce the opening of its new showroom in Wijnegem. The opening weekend will take place on 6th and 7th of May 2023.
The new showroom is strategically located in the heart of Wijnegem, near Antwerp, providing customers with easy access to BYD's latest electric vehicle models and advanced battery technologies.
The showroom is designed to provide customers with a first-hand experience of BYD's innovative products, including its latest line of electric cars: TANG, HAN & ATTO3.
"We are thrilled to open our new showroom in Wijnegem," said Alexey KRAPOTKIN, Managing Director of BYD Belgium. "This new facility represents a significant investment in our brand and our commitment to driving the adoption of electric mobility in Belgium and across Europe. We look forward to showcasing our latest technologies and providing customers with an immersive experience that demonstrates the many benefits of electric vehicles.
The opening weekend will be exceptional. Attendees will have the opportunity to tour the new showroom, learn about BYD's latest product offerings, participate in interactive demonstrations of the company's cutting-edge technologies, and plan test drives.
With the opening of the new showroom, BYD is a leading provider of sustainable transportation solutions in Belgium and beyond.
Adress : Turnhoutsebaan 92, 2110 Wijnegem