Press release - LAUNCH BYD BELUX
Inchcape Announces Strategic Partnership with BYD, the world-leading EV manufacturer, in Belgium and Luxembourg.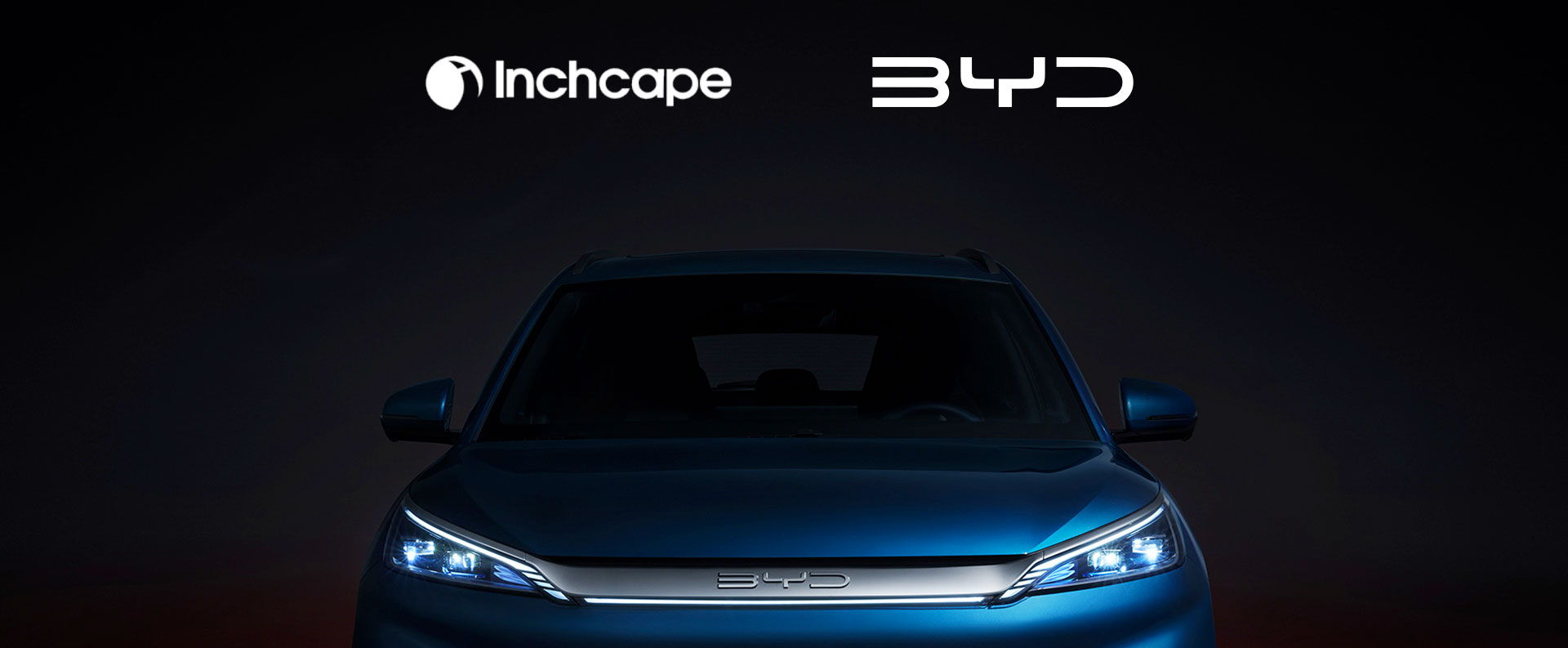 Inchcape, the leading independent multi-brand global automotive distributor has been appointed as BYD's sales and aftersales partner in Belgium and Luxembourg. BYD is the world's leading manufacturer of New Energy Vehicles (NEVs) and power batteries.
Under this strategic partnership, Inchcape will introduce BYD battery-powered electric passenger cars to BeLux from October 2022. Building on its well-established presence in both markets, Inchcape, together with BYD, will provide an online and offline network for both sales and aftersales services. The first retail experience centre will open in October in Zaventem Brussels, giving customers the opportunity to experience BYD cars and their advanced technology.
Inchcape brings a strong track record of successful market entries for OEMs, as well as deep expertise in EVs and the ability to support EV market expansion in Belgium. This, together with Inchcape's industry-leading capabilities across data, digital, technology, cyber services, and localised market knowledge, will further support customers as they become familiarised with the globally established BYD passenger car brand.
With nearly 30 years' experience in battery research and development, BYD is renowned worldwide for its pioneering technology and innovations in total solutions for eMobility, spanning transportation including electric buses, trucks, vans and passenger vehicles. BYD is the only NEV producer to have developed its own power batteries, electric motors, motor controller systems and automotive semiconductors. This advanced technology, which includes the ultra-safe Blade Battery, is at the core of BYD passenger cars enroute to Belgium and Luxembourg. The line-up includes the high-performance, high-tech BYD HAN sedan; the seven-seater all-wheel-drive BYD TANG SUV, and BYD ATTO 3, an expressive and dynamic C-segment SUV designed for the European market built on BYD's innovative e-Platform 3.0.
Glafkos Persianis, CEO of Inchcape Europe commented:
"Together with BYD, Inchcape sees our partnership as an excellent opportunity to bring together BYD's market leading electric battery innovation and environmental credentials with Inchcape's market entry capabilities and technology advantage and solutions. BYD's vision to push sustainability beyond zero emissions through adoption of its new technologiesis fully aligned with Inchcape's environmental goals. Together with the support of this platform, we will offer customers a class-leading omnichannel experience with an all-new world class passenger vehicle range." ​ ​ ​ ​
Michael Shu, General Manager and Managing Director, BYD Europe and International Cooperation Division, commented:
"BYD is pleased to be partnering with Inchcape, as we introduce our exciting eco-friendly passenger car range bringing the very latest in world-leading EV technology to consumers in Belgium and Luxembourg. BYD is passionate about innovating zero-emission transportation, and also unwavering in our commitment to localised support for all customers. Inchcape has both local knowledge and industry expertise, as well as exceptional resources, to fulfil our expectations for customer service. Together, we are excited to achieve our shared vision for accelerating the growth of electrification and zero-emission transport in BeLux."
ABOUT INCHCAPE
Inchcape is the leading independent multi-brand global automotive distributor, operating in over 40 markets and territories with a portfolio of the world's leading automotive brands. Inchcape has diversified multi-channel revenue streams including sale of new and used vehicles, parts, service, finance, and insurance. The Company has been listed on the London Stock Exchange (INCH) since 1958 and is classified within the 'Business Support Services' sector. The Group is headquartered in London and employs around 14,500 people globally. www.inchcape.com.
ABOUT BYD
BYD (Build Your Dreams) is a multinational high-tech company devoted to leveraging technological innovations for a better life. BYD now has four industries including Auto, Electronics, New Energy, and Rail Transit. Since its foundation in 1995, the company quickly developed solid expertise in rechargeable batteries and became a relentless advocate of sustainable development, successfully expanding its renewable energy solutions globally with operations in over 70 countries and regions. BYD has now committed to more than 2 million new energy passenger cars, reinforcing the brand's credentials. Its creation of a Zero Emissions Energy Solution, comprising affordable solar power generation, reliable energy storage, and cutting-edge electrified transportation, has made it an industry leader in the energy and transportation sectors. BYD is listed both on the Hong Kong and Shenzhen Stock Exchanges. More information on the company can be found at www.byd.com.
BYD Europe is headquartered in the Netherlands and is the first overseas branch of BYD Group, with a commitment to evolving the international brand BYD Auto to deliver safe and efficient sustainable solutions in new energy vehicles through world-leading technological innovations. More information can be found at www.bydeurope.com / www.bydauto.eu. ​ ​ ​
ENQUIRIES
Inchcape plc BeLux